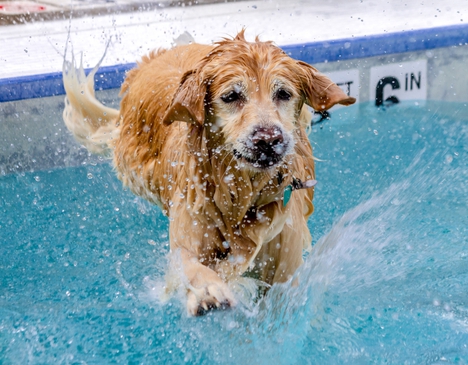 Attention all canine water enthusiasts! Get ready for a tail-wagging good time at the most exciting event of the summer! 🌞 The City Animal Control of Beeville proudly presents the "Splash Down with the Dog Pound" - a swimming event exclusively for our four-legged friends! 🐶🐾
 NOTE: One pup per adult and pups must be current on Rabies, Bordatella and Parvo the day of the event, this will help insure that pups will leave home happy and healthy.  Aggressive dogs will be asked to leave. 
🌊 Dive into the Fun: 
🏊‍♀️ Pawsome Paddling: Watch as our furry swimmers show off their incredible swimming skills, splashing and paddling their way to victory!
🌭 Treats Galore: Satisfy those rumbly tummies with a wide array of delicious doggy treats, provided to keep your pups energized throughout the event!
🎉 Contests: Participate in exciting contests like "Swimsuit Contest", "Dock Diving", "Loudest Yapper" and "Most Talented" for a chance to win and earn the title of "Top Dog"!
📸 Puptastic Photo Booth: Capture the day's unforgettable moments with our puptastic photo booth, creating memories to cherish forever!
📣 Mark your calendars and bring your water-loving canine companions to make a splash at the City Municipal Swimming Pool on August 4, 2023, from 9 AM to 1 PM. It's a paw-tastic opportunity to meet fellow dog lovers, make new furry friends, and celebrate the joy of swimming together!
 🐾 Don't forget to pack your pup's swimwear, sunscreen, and enthusiasm for a day full of wet and wagging adventures! Admission is Pet Owners are $5, Pets $15 and shirts are $25. 🎟️
 To signup and register online, visit our website at https://www.beevilletx.org/SplashDownRegistration or give us a bark at (361) 361-7612. Let's make a splash!!!🌊🐶💦