City of Beeville 2023 Trash/Recycle Pickup Schedule
Trash Pickup is only on: Monday, Tuesday, Thursday, or Friday based on your address. *See Schedule Map below.

Recycle Pickup is every other Wednesday for Sections A & B. See Schedule Map below to determine the correct pickup date for your address.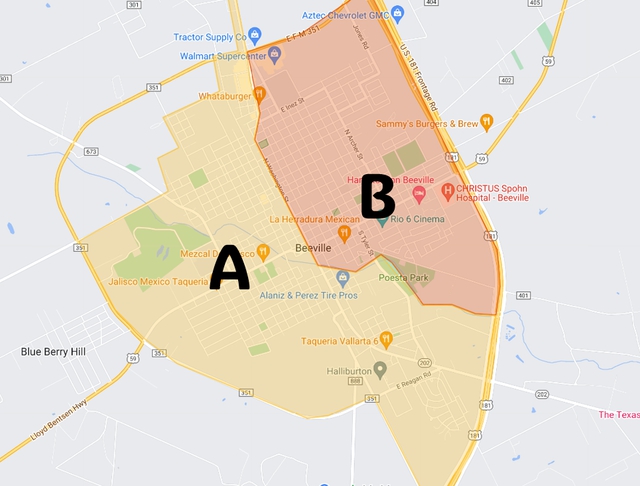 2023 Christmas Holiday Schedule: 
All City Offices will be closed for the Christmas Holiday beginning December 25, 2023, thru December 29, 2023, and the New Year's Holiday beginning on January 1, 2024, thru January 2, 2024.  For Christmas Day and New Year's Day, Monday pickup schedules will be serviced on December 23, 2023, and December 30, 2023      (the Saturdays before Christmas and New Year's day). 
As a reminder, on February 14th, 2017, the City Council approved Ordinance No. 2321 pertaining to Garbage Toters.  All Toters must be put out by the curb area no earlier than 6:00 p.m. the night before garbage collection.  All Toters must be removed from the curb area no later than 6:00 a.m. the day after garbage collection.